Bye Bye BS – Hello Body Love Webinar Masterclass
DISMANTLING NEGATIVE MEDIA IMAGERY AND REBUILDING PHOTO RESILIENCY
What: Bye Bye BS – Hello Body Love Webinar Masterclass
When: Sunday, March 26th at 10AM PST – 12PM PST (check what this is in your time zone)
Where: Virtual, online. Once you have signed up you will be sent a link to webinar page and a recording of the webinar afterward too!

The deets:
Are you fed up with feeling "less than"? Tired of hating your reflection and wishing that you could just lose weight so that you could finally feel ok? Then we've got you covered!
In this 2 hour exclusive webinar masterclass you are going to learn the tools you need to begin to understand why you don't like your reflection or why you react with critique when you see yourself in photos and strategies to help you shift those reactions.
Hosted by two incredible experts in the field of body love and self-acceptance this is one party you do not want to miss out on!
Part One – Hosted by Victoria Welsby
In the first part of this jam packed webinar masterclass, learn the tools to decode the harmful messages we are bombarded with daily tell us we are not enough. We will be dismantling negative media imagery and saying "oh hell no" to diet culture. Come away feeling empowered, in control and with clear techniques to kick negativity to the curb! Hold onto your hats as Victoria has some major mind blowing topics to share with you. We will cover:
The body loving journey – and why it can be different from what you think it is

What is body positivity and the consequences of not loving yourself

Where do we get low self-esteem from – understanding your triggers

Decoding harmful media messages

Diet culture toxicity

Part Two – Hosted by Vivienne McMaster
After waking up to the negative imagery that influences our body love journey, Vivienne will invite you to explore ways that you can surround ourselves with imagery that helps you feel seen, feel like you see yourself reflected in the imagery around you. She'll invite you to try some resources and tools to help images feel like an ally to your body love path rather than the enemy. Yes, including taking selfies! She'll share how inviting yourself into the frame and using the selfies can be a powerful tool for self-love and body acceptance. Have your camera phone ready as we'll be doing some activities live on the call! In this second half of the webinar get ready to dig into:
Tools for rebuilding our visual narrative

Reclaiming our power through taking our own images

Breaking out of the selfie box and the diversity of kinds of images you can take as a body acceptance tool

Building photo resilience and how to use the camera as a tool on our challenging body love days too.
Seating is limited, grab your seat NOW!
This is your chance to be coached by two leaders in the industry for a fraction of normal coaching rates!
Speaker Bios: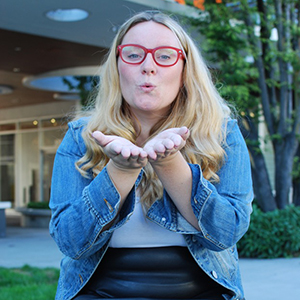 Victoria Welsby – Founder, BAM POW LIFE
I help you fall and stay in love with yourself.
Hi, I'm Victoria and I am a Confidence and Body Love Coach and the badass babe behind BAM POW LIFE. I went from being homeless, abused with self-esteem that was achingly low into the courageous (and confident) boss lady and body image activist I am today. When I'm not changing the way women view their themselves you can find me at University of British Columbia in my role as an Adjunct Professor.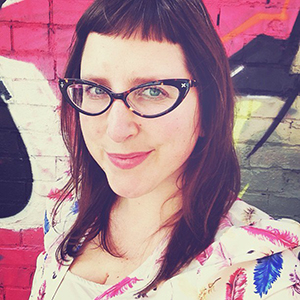 Vivienne McMaster – Photographer and Founder of Be Your Own Beloved
Hi, I'm Vivienne McMaster is a photographer, positive body image advocate and creator of the Be Your Own Beloved workshops. I work with folks to help them feel empowered and resilient in photographs be it in front of their own lens (yes, through selfies) or through a photo session! The camera and self-portraiture helped me heal my own negative body image and now I'm on a mission share these tools and help women choose compassion over critique, one photo at a time.